Healing your feet since 1984.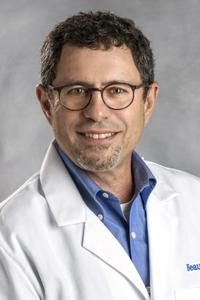 Dr. Lanny S. Foster grew up in the suburbs of Detroit and attended high school at Berkley High, in Berkley, MI.  He obtained his Undergraduate Degree with Distinction from the University of Michigan, in Ann Arbor. Dr. Foster received his medical education in Chicago at the William Scholl College of Podiatric Medicine where he graduated with Honors followed by completion of his Surgical Residency at Straith Hospital in Southfield, MI. He began private practice in 1984 and currently has locations in Farmington Hills and Grosse Pointe Farms. He is Board Certified in Foot Surgery by the American Board of Podiatric Foot and Ankle Surgery. He's also a Fellow of the American College of Foot and Ankle Surgeons, as well as a member of the Michigan Podiatric Medical Association and the American Podiatric Medical Association.
Hospital Affiliations:
Check out Our Services
My practice is a general Podiatry practice treating all ages. I believe in comprehensive evaluation and treatment, conservative care when appropriate and surgical correction when necessary. The scope of practice includes medical and surgical treatment of all foot related problems. The range of conditions includes correction of painful deformities, treatment of skin conditions, treatment of nerve related problems, treatment of structural and functional problems.